Blog
Posted by Keith Nissen on Jul 26, 2023 07:21:00 AM
In recent years, wildfires have increased in frequency and severity. This is due to dryer weather conditions and an expanding Wilderness Urban Interface (WUI). This has led to longer wildfire seasons in the Western United States and Canada
I'm about to make you a deal that's hard to refuse if you've got an "older" (and probably less than optimally efficient) furnace.
Six Things in Your Ducts That Can Make Your House Sick  Oct 21, 2021 3:20:26 PM
Even homeowners with the most diligent cleaning routines or the best housekeeping contractors miss some of the nastiest stuff. Not because of careless, rushed work. It's missed because it's building up, out of sight in the airducts. Read more..
What exactly are you getting when you pay for an A/C tune-up? Is this like going to a car shop and them selling you "light bulb grease" for when you replace your tail light?
HVAC is a common acronym, but does anyone really know what the 'V' stands for? Heating is important. Air conditioning is a must. But so is the ventilation in a home.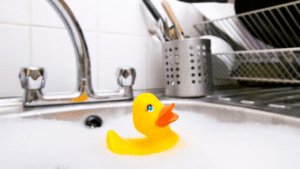 Keep the Stink Out of the Sink
Garbage disposals work hard. They catch and churn all the stray bits and pieces we don't even want to touch while washing the dishes. We know what goes down there,..
Ah, spring cleaning. We typically think of deep cleaning the interior and exterior of our homes in a mad weekend-rush: steam-cleaning carpets, clearing out that junk drawer (why are there so many..
We've all been there-at an auto body shop, buying new appliances, having someone over to check out our plumbing, and in this case, our furnace and AC.