Furnace Tune-Up in Lake Geneva, Wisconsin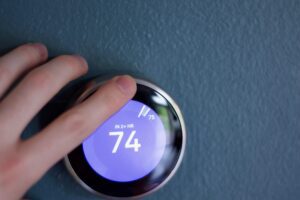 If you want peace of mind that you'll be warm and cozy all winter long, we recommend annual heating tune-ups. The best time of year to schedule furnace maintenance is in the fall or early winter before you need to turn on your furnace. You may not be able to completely prevent heating system breakdowns, but you can help avoid them, save money, and maintain your manufacturer's warranty with professional maintenance from Master Services.
The best thing you can do to make sure your heating system operates safely and efficiently in the winter is to schedule professional maintenance in the fall. If, however, your furnace does break down in the middle of a cold spell, you can depend on the expert technicians at Master Services to diagnose the problem and get your heat running again in no time! Our licensed, expert technicians provide quality furnace repair services that will continue to keep you warm and cozy for years to come.