Professional Heating Services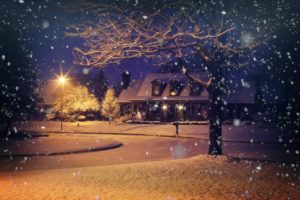 Gear up for the long winter with heating installation, repair, and maintenance services from Master Services. Our cold, harsh winters call for the best and most efficient heating systems. We proudly service all makes and models of heaters, and we stock an assortment of the best brands available should you require a full-system replacement. Find repair, service, and installation for forced air furnaces, boilers, heat pumps, gas logs, hybrid fuel systems, and ductless mini-splits. Ensure comfort in the coldest months with complete professional heating services from Master Services.
WE CAN HELP WITH:
What do heating services professionals examine during an inspection?
Heating services can vary depending on which units are involved. A furnace and forced air are more commonly utilized for heating modern houses. Older homes and homes in certain parts of the country are likely to use electric heat, heat pumps, or pellet stoves. A professional can service your heat source, no matter the type, and make sure you inhabit a comfortable temperature throughout the winter.
Furnace
In order to ensure your furnace remains working properly, you should always have a skilled professional inspect it yearly, whether it's electric, oil-, or gas-powered. They will be able to find possible issues and repair them before they become an emergency. A service professional will look over your furnace for rust from moisture on certain areas and replace those parts to help you avoid a sudden breakdown. They can also see if there is leaking carbon monoxide from it which can negatively affect your family's health.
If a unit is almost at the end of its useful life, a qualified expert can also help you decide on replacement options and discuss the upgrades on the market currently. They can tell you about the more efficient units now which can lower your yearly energy bill.
Heat Pumps
Heat pumps are more commonly used in places that have moderate climates. Despite that, there are some models, for example, geothermal, that make this a popular choice in a colder climate also. Heat pumps trap outdoor air or heat from the ground, and use electricity and a blower to heat it and distribute it throughout the house. A professional will always clean coils, fan blades, and ducts, replace any filters, lubricate parts of the mechanics, measure air flow output, and check the operations of the thermostat during an inspection.