Zoned Air System in Lake Geneva, Wisconsin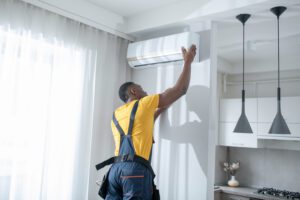 Cool only the rooms you want in the summer with convenient zoned air systems. Ensure comfort for everyone with areas that have common cooling requirements. A zoned air system features a series of motorized dampers installed in your ductwork that work independently. The airflow in each area is controlled by a separate thermostat – ensuring complete autonomy. While a typical HVAC system sends the same amount of conditioned air throughout the house, a zoned system only sends air where you want it to go. No more arguing over how cool your home should be in the summer! Enjoy complete comfort while cutting your energy usage by up to 25%.
We can help you with all zoned air system solutions:
Zoned Air System Installation
Zoned Air System Repair
Zoned Air System Service
Converting an Existing Central Air System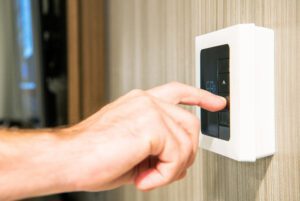 Converting your HVAC system into a zoned air design is a relatively simple procedure. A Master Services technician can talk you through the process, which will vary depending on how your duct system is laid out. However, the basics remain the same in every set-up. Four components will need to be installed: a zone control panel, zone dampers, a bypass damper, and separate thermostats. The control panel connects the thermostats, dampers, and HVAC systems – acting as the main control feature for all components. The ductwork is outfitted with zone dampers to help guide the airflow to the specific zones. The bypass damper, which is not necessary for every system, helps to relieve air pressure when certain zones are closed off. The separate thermostats gauge the temperature in each zone, directly signaling to the control panel when a zone temperature needs to be adjusted.
Benefits of a Zoned Air System:
Increased Comfort: Cool zones to the exact temperature needs of individuals.
Increased Control: Cool only the rooms you want.
Energy-Efficiency: Energy isn't wasted on conditioning empty rooms.
Lower Utility Bills: Less cooling means lower bills.
REQUEST AN APPOINTMENT
If you are thinking about installing a zoned air system in your home, call Master Services at 262-248-2103 today!