Professional AC Installation Services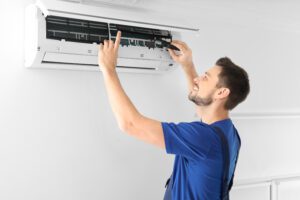 What to Expect From Your Air Conditioning Installation
If your air conditioner is over ten years old, it may be time for a replacement. You can reduce your energy consumption by 25-40% by replacing your older, inefficient model with a new, energy-efficient one. Although it may cost more upfront, your monthly savings from reduced energy bills will cover the cost of a new installation. This depends, of course, on a quality installation. An improper HVAC installation could increase your energy bill by 30%. Don't take that risk with your HVAC system! Give Master Services a call today for certified, warranty-backed installation service when you need it. Our trusted technicians will provide you with the knowledge and options necessary for making the best decision for you and your family.
In addition to air conditioning installation, we can help with:
REQUEST AN APPOINTMENT
When you need help with your cooling system, call Master Services at 262-248-2103. Your Satisfaction is 100% Guaranteed!