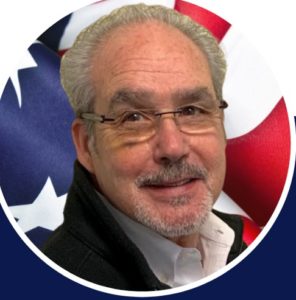 Keith Nissen King of Comfort & Owner
Frustrated Contractor "Giving Away" $3151 Deluxe Furnaces for $1275 with purchase of off–season Central Air.
This is the: HOTTEST and COOLEST Deal of the Year"
I'll replace your old furnace AND your air conditioner as a "package deal" for less than you would pay any other time of the year.
Sound too good to be true? It's not and here's why.  I'm making you what sounds like an unbelievable offer because it makes good sense for my business.  And you come out with a winner, as well!
You see, I know from experience that January, February, March, and April are my slowest months when I end up losing money … then have to spend the next eight months trying to make up for it.  Right now, I have no reason to believe 2022 will be any different.
So, here's how I can make the incredible offer I mentioned at the start ….
Every year the biggie air conditioning manufacturers guesstimate how many air conditioners to produce.  Since there's no way of knowing what the weather will be like and other factors that affect sales, these guys always have leftover inventory they must hold onto until the next cooling season.
I saw a great business opportunity in this and went to one of these companies and they allocated 64 of these deluxe air conditioners that were going to just be sitting around.  Plus, allocated 64 deluxe furnaces – all in the 4 most popular sizes used in Southeastern Wisconsin and Northern Illinois homes.
Don't get me wrong – these are brand new, top-quality, 2021 models.  Not "seconds." Not "blems."  Not builder-grade.  These are premium air conditioners and furnaces fresh from the factory with a full factory warranty.
How to Get Your Furnace for Virtually Nothing
By putting together this furnace-plus-air-conditioner package (I call it the "Hottest AND Coolest Deal of the Year") … going through some heavy negotiations with the manufacturer … then committing to selling 64 systems outright, I got BOTH the furnace AND the air conditioner at a price that would have made Sam Walton proud.
This means when you buy one of these 64 new, deluxe-quality air conditioners, I will "give" you the furnace and ask you to pay only the $941 in labor it costs to install your furnace.
As part of the deal, I'll show you how much the air conditioner costs … how much the furnace WOULD have cost … and your savings when you buy your new air conditioner and furnace as part of this special offer.  The price I show you will include all installation materials and labor.  There's no fine print, nothing left out.
And by the way, there's no obligation when you have me come out to measure your house and explain the installation …
If you decide you don't want to take advantage of this incredible deal (although I can't imagine why you wouldn't want to save this kind of money), it's no problem.  You're not obligated in any way.  In fact, just for taking the time to read this letter and having me out to survey your house … I'll give you a Very Special Free Gift ($60 value). Why?   Even if we don't do business together now, I want you to remember us in the future.
My Disappointment-Proof Guarantee
Not only are you getting a new first-quality furnace virtually free, plus a first-quality air conditioner at a great price, I guarantee you'll lower your heating and cooling bills by at least 25% … or I'll pay you to double your savings for two years.  (This alone should convince you that these systems are some of the very best qualities and most efficient available.)
But you've got to act fast … this offer ends April 15th, 2022 or until supplies run out.
Thanks,
Keith Nissen