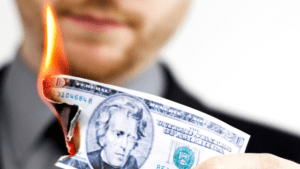 The average household spends roughly $1,000 in heating fuel. Yikes.
Thankfully, there are things you can do to reduce your bill every month. Most of these tips cost little to nothing (only one of them involves socks and none of them involve heat pumps or furnace parts):
No More Bare Feet
So many people can't wait to take shoes and socks off when they get home. Well, if your feet are cold, your whole body feels cold. Be sure to at least wear socks—and consider throwing on a comfy sweatshirt and sweatpants, instead of a t-shirt and shorts.
Lower Your Thermostat 
You likely won't notice a huge difference if you turn it down just a few degrees, a move that can shave five to 10 percent off your heating bill. It's especially wise to turn down the heat whenever you leave your home for several hours. Smart thermostats ensure you have access remotely.
Watch That Water Heater
It's also not likely to be noticeable if you turn down the thermostat on your water heater too, say, 120 degrees from about 140 degrees. But you'll notice the savings on your bill! Belting out one less show tune in the shower at a lower pitch-er-temperature-will help save your time and money.
Don't Let the Heat Escape
Keep your doors and windows shut when the heat is on. If your home has a fireplace that you aren't using, be sure the flue is closed and glass doors are in place to minimize heat loss. In addition to those bathroom ventilation fans, turn kitchen ventilation fans off when they aren't needed.
Do a Little Sleuth Work
Hold a candle near windows, doors, and light fixtures and look for smoke moving in a horizontal direction. If you see it, that means you've spotted an air leak, and it likely means heat is escaping your home easily. Your fix: install some low-cost caulking or weather-stripping, or consider adding some insulating material.
Explore Outside
Check the exterior of your heating system. If you noticed it caked with dirt, leaves, or grass, it's highly likely that the same materials can be found inside it. Your system should be inspected and cleaned annually. Get your spring tune-up for sure.
In fact, one of the easiest ways to ensure you're not wasting energy this winter is to have a tune-up done on your heating system. Without a yearly tune-up, your system will become less efficient every year—leading to bigger bills every year. Consider upgrading your system to get an even better return for your dollar.